Montag, 14. Oktober, 18:30
Symbols of Nation: Staging Gender in the Context of War and Nationalism (Croatia, 1991-1995)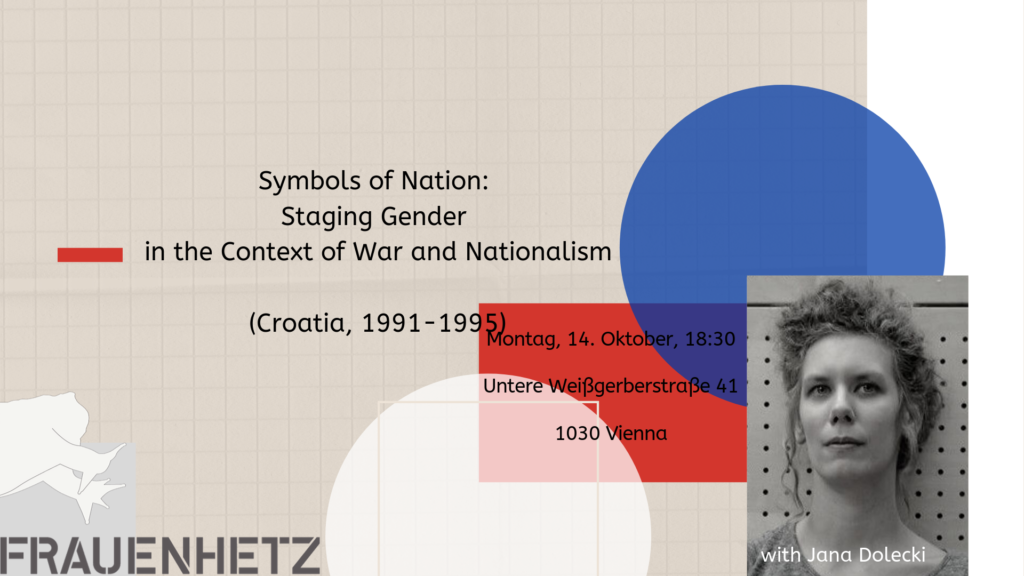 With Jana Dolečki, PhD Candidate, Institut for Theatre, Film and Media Studies, University of Vienna
In her presentation, Jana Dolecki will present a segment of her current PhD project dealing with the representation of nation and national identity in Croatian institutional theatre during the wartime and in the context of the acute nation-building processes (1991 – 1995). More precisely, she will focus on analysing and contextualizing theatrical presentations of women figures as symbols or allegories of nation, detecting a multitude of ways in which these figures were employed in generating or confirming the ruling nationalist discourse, as well as serving war propaganda. Introducing the most relevant examples of theatre productions featuring female characters created in different historical periods marked by certain outbreaks of national narratives (Hecuba and the Dubrovnik renaissance; Teuta and the 19th century Illyirian movement; Anera and the fascist context of 1941) the presentation will also point out the structural and processual elements of (re)constructing the notion of Croatianhood in the early 1990s.
Chair: Gerlinde Mauerer
Location: Frauenhetz – Feminist Education, Culture, Politics. Untere Weißgerberstraße 41, 1030 Vienna
Snacks and drinks will be provided. Admission free, donation welcome.